Terrorism
Study: Angry White Men, Not Jihadists, Biggest US Terror Threat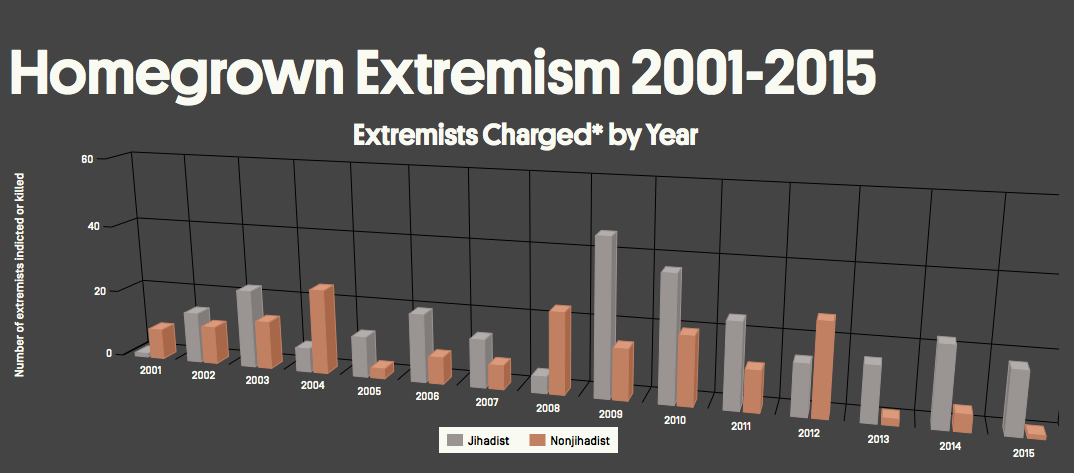 Nearly twice as many people have been killed in terror attacks on American soil by homegrown terrorists than Jihadists since the Al Qaeda attacks on September 11, 2001, according to a new report from a Washington-based group.
There have been 26 people killed in seven Jihadist attacks and 48 dead from 19 attacks blamed on white rightwing terrorists, according to the New America Foundation report.
Federal, state and local anti-terror concentrated on foreign threats after the attacks on the World Trade Center and Pentagon that killed nearly 3,000 people. While those efforts may have deterred successful attacks from abroad, it meant fewer law enforcement resources to monitor domestic extremists.
The FBI and other agencies focused on the rightwing militia movement and other domestic terror threats through the 1990s, especially in the wake of the Oklahoma City federal building bombing killed 168 people in 1995. Two white men, both U.S. Army veterans, were convicted in that attack.
Law enforcement has arrested and charged 460 people on charges related to terror plots since 2001. Those cases include 277 people believed to be jihadists and 186 non-jihadists, according to the report.
The Charleston church shooting, in which nine African-Americans were killed this month, is listed as the deadliest of the domestic terror attacks in the period.
Scroll down for the hottest trending related stories collected and ranked by Lead Stories' Trendolizer (patent pending), constantly updated from social network postings worldwide. But remember: Just because it's trending, doesn't mean it's true!