Terrorism
Soldier Who Triggered Mall Terror Scare Says He Just Wanted Glamour Shots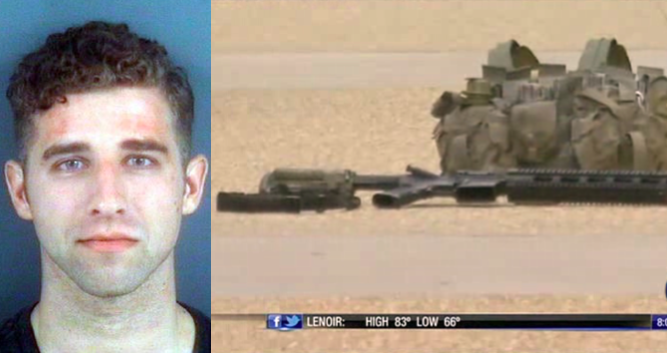 A U.S. Army soldier tells police he was walking through a crowded Fayetteville mall with an AR-15 rifle, ammunition and a bullet-proof vest because he was on his way to take photos with the weapon. But mall workers and shoppers suspected he was launching a terror assault, police said.
Bryan Scott Wolfinger, 25, dropped his weapon when confronted by police, who rushed to the scene in response to several 911 calls. The soldier now faces a charge of going armed to the terror of the public, according to the Fayetteville Observer.
The Cross Creek mall was on lockdown for an hour while police searched for a reported second armed man.
The mall terror scare comes at a time with law enforcement is warnng Americans to be on heightened alert for possible attacks during the Independence Day weekend.
Scroll down for the hottest trending related stories collected and ranked by Lead Stories' Trendolizer (patent pending), constantly updated from social network postings worldwide. But remember: Just because it's trending, doesn't mean it's true!