Terrorism
ISIS Inspired? 4 US Marines Dead In Attack On Navy Recruiters
Four U.S. Marines died when a gunman attacked a military recruiting station in Chattanooga, Tennessee, Thursday, which a federal prosecutor called an "act of domestic terrorism."
The male shooter was killed by police responding to the attack, police said. CBS News, however, quoted two unnamed law enforecement sources identifying the deceased attack as Muhammad Youssef Abdulazeez, age 24. NBC News reported he is a naturalized U.S. citizen originally from Kuwait.
A Twitter account associated with the Middle East terror group ISIS posted a message apparenly just moments before the attack with the hashtag #Chattanooga, which read: "O American Dogs soon YOU will see wonders."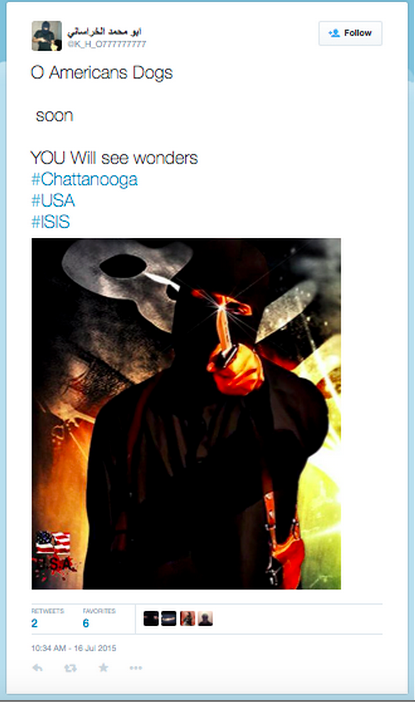 FBI Special-Agent-In-Charge Ed Reinhold told reporters it has "not determined whether it was an act of terrorism or whether it was a criminal act. We are looking at every possible avenue, whether it was terrorism -- whether it was domestic, international -- or whether it was a simple, criminal act."
U.S. Attorney Bill Killian, however, called it "act of domestic terrorism."
"Today was a nightmare for the city of Chattanooga," Chattanooga Mayor Andy Berke said. "We had someone viciously attack, at two different locations, people who proudly serve our country."
The shooter first sprayed the doors of a military recruiting station in a strip mall, but no one there was wounded. He then drove to a U.S. Navy recruiting station, where he fired a "high-powered rifle," a witness said. The four Marines were killed there.
Lead Stories' Trendolizer will constantly update with the latest trending stories on the Chattanooga attack. Scroll down to see the latest.