Terrorism
French Terror Train Hero Stabbed In California Street Fight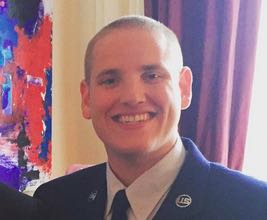 The U.S. Airman who helped two other American men take down a armed terrorist on a Paris-bound train was stabbed four times in his chest in a street fight in Sacramento, California, early Thursday, October 8, 2015, the U.S. Air Force confirmed.
Although police initially expected Spencer Stone's wounds to be fatal, he is now expected to survive, according to KCRA-TV.
"A1C Spencer Stone has been transported to a local hospital, and is currently being treated for injury," Air Force spokesman Lt. Col. Christopher Karns said in an email in Air Force Times. "The incident is currently under investigation by local law enforcement. He is currently in stable condition."
Sacramento police released a short written statement. "It is believed that the victim was out with a group of friends when a physical altercation led to the victim being stabbed multiple times in his upper body," the release said. "Detectives were called to the scene to assist with the investigation and the victim is currently being treated for what appears to be non-life threatening injuries."
Alek Skarlatos, the Oregon National Guardsman who helped Stone stop the train attack, tweeted: "Everybody send prayers out to the stone family today"
Everybody send prayers out to the stone family today

-- alek skarlatos (@alekskarlatos) October 8, 2015
Lead Stories' Trendolizer constantly scours social nets for the hottest trending terror content. Scroll down to see the latest.