Terrorism
American, British Train Heroes Awarded France's Légion d'Honneur
President Francois Hollande pinned Légion d'Honneur medals on the four men credited with stopping a terror attack on a high-speed train in France.
Americans Spencer Stone and Alek Skarlators -- two U.S. servicemen on vacation -- and their friend Anthony Sadler were honored, along with Brit Chris Norman.
The unarmed Americans stopped what could have been a deadly attack on a high-speed train traveling through northern France by overpowering a gunman as he tried to reload his automatic weapon.
French officials said the suspect, who was hogtied by the Americans with help by a British passenger on the Amsterdam-to-Paris Thalys train, is a Morrocan man known to security officials and they believe it was a terror attack.

"We heard a gunshot and we heard glass breaking behind us and saw a train employee sprint past us down the aisle," Sadler said. The men then saw a gunman carrying a rifle. "As he was cocking it to shoot it, Alek just yells, 'Spencer, go!' And Spencer runs down the aisle, Spencer makes first contact, he tackles the guy, Alek wrestles the gun away from him, and the gunman pulls out a box cutter and slices Spencer a few times. And the three of us beat him until he was unconscious."
French actor Jean-Hugues Anglade suffered a cut when breaking the glass to pull the alarm, a report said.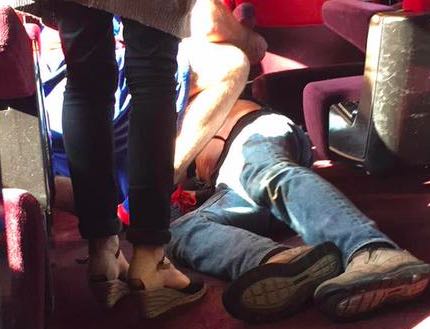 Amazing story emerging of role Americans Spencer Stone, Alek Skarlatos and Anthony Sadler played on French train pic.twitter.com/BsDnK4g9Xy

-- David Clinch (@DavidClinchNews) August 22, 2015
A White House spokeman said President "expressed his profound gratitude for the courage and quick thinking of several passengers, including U.S. service members, who selflessly subdued the attacker. While the investigation into the attack is in its early stages, it is clear that their heroic actions may have prevented a far worse tragedy."
Lead Stories' Trendolizer will keep scouring social nets for the hottest trending stories about this attack and others. Scroll down to see the latest